Anjies Common 32lb
Posted on: 2014-10-03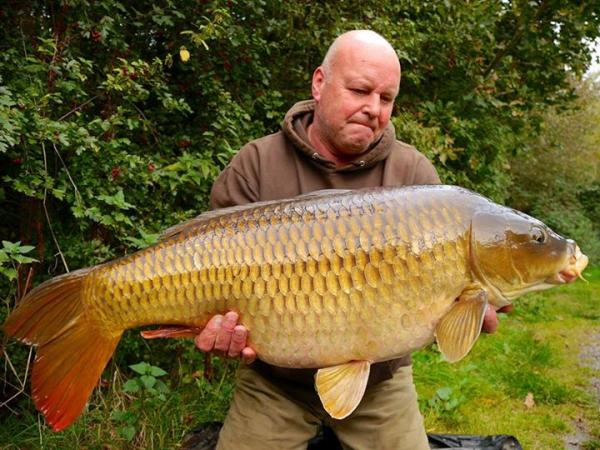 Anjies Common 32lb
Anjies Common 32lb
Posted on: 2014-10-03
Well it could not get much better than Anjies Common at 32lb and in pristine condition landed by John Rose breaking his PB who was staying in Island View with his family for a weeks holiday.
Barry Bellamy was also doing well landing a brace of 26lb+ carp from the Life buoy swim.
Colin Mockford managed to bank Charlotte at 39.5lb, this was part of a haul of 22 fish landed by his party which included a 27lb+ a 26lb+ and Baby Heather at 21lb.
Another Angler managed to put three 27lb+ carp onto the bank and Jaedon Quick had three carp out at 24.5lb a 22lb and one of our Zips at 21lb.
Jason Pullen had a nice 18lb Zip from Willow as did Lee Shorts daughter landing her first carp at18.12lb from Willow.
Willow is now closed for netting and some repairs and we hope to re-open by Christmas. Also a new stock of winter bait is now in.
Please note a price change for Island Lake for 2015.
Back to the News