Charlotte 41lb8oz
Posted on: 2014-10-31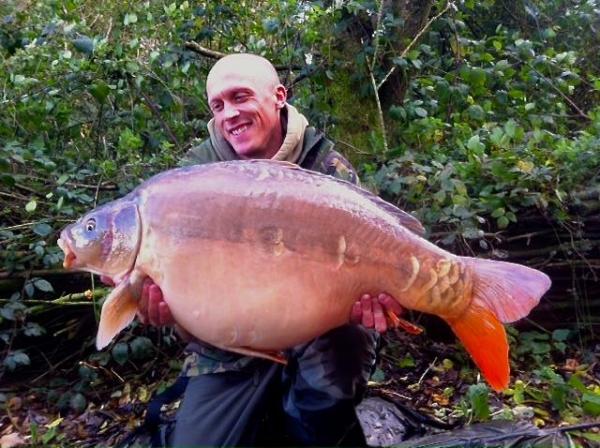 Charlotte 41lb8oz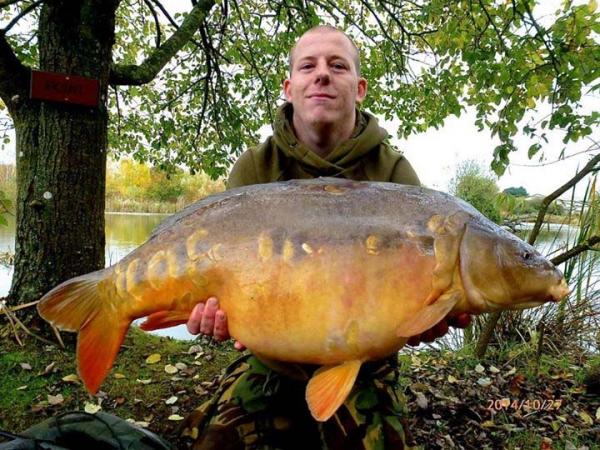 Black Spot 34lb4oz
Charlotte 41lb8oz
Posted on: 2014-10-31
Well the big fish keep coming Charlotte was landed by Brian Hutchins at 41lb 8oz well done.
Mr Reed who was staying in OaK View Lodge and fishing in Jezzers had the Random linear at 29lb 5oz
Star was banked at 30lb 1oz by Dan Carey and a holiday visitor fishing just for one day had three carp at 27lb 26lb & 21lb
Blackspot has put on good weight at 34lb 4oz and was landed by Dean Elder
A good selection of 20lb + fish have been on the bank over the last two weeks with Tony himself in on the action.
Last Wednesday the 29th October was a hectic day netting Willow lake, Around 200 fish have been returned and the smallest fish where removed along with a lot of silvers, so the remaining fish should now pack on weight, see our Facebook for more pictures of the fish and netting
Many thanks to all who helped with the netting Martin & Tony.
Back to the News